If you currently hold a Chase Sapphire Reserve® and your big annual fee is due soon, you might want to give the number on the back of your card a call.
That's because many Chase Sapphire Reserve cardholders are reporting receiving retention offers of up to $250 to keep their card open for another year. Other cardholders are getting smaller retention offers of $100 or $150. But either way, calling Chase and asking to cancel or downgrade the card can trigger one of these offers, substantially decrease the pain of paying a $550 annual fee at a time when most travel is on pause. Doctor of Credit first reported the news.
Other cardholders are reporting offers of $60 to $150 if they simply downgrade to the Chase Sapphire Preferred® Card instead of closing the card completely. Considering the Preferred card carries an annual fee of just $95, that's also a great deal.
Not getting the offer you want when you call? We always suggest hanging up and calling again (HUCA) to see if another customer service representative has a better offer. 
The Skinny on Chase Sapphire Reserve Retention Offers
Before you get too far down the path of canceling a credit card, it always makes sense to call or send an online message to the card-issuing bank to see if there are any offers available to keep the card open. These are called retention offers.
Annual fees are big business for the banks, and they certainly aren't shielded from the economic downturn created by COVID-19. Because of that, they may be willing to provide temporary annual fee relief, or even give you a big points bonus just for keeping the card open for another year.
For example, Thrifty Traveler team member Mikhala was recently offered 50,000 American Express Membership Rewards points or a $500 statement credit as a retention offer for keeping her Platinum Card from American Express open for another year which she happily accepted.
Chase is typically much stingier when it comes to retention offers. Until this point, we haven't heard many reports of Chase cardholders getting them. But clearly, that has changed.
It never hurts to ask. Worst case scenario, there are not any retention offers attached to your account. And that could make your decision to cancel easier.
Read our full guide on retention offers. 
Chase Sapphire Reserve 2020 Benefit Additions
Arguably, Chase has done more than any bank to add new benefits and change others to provide value to their cardholders at a time when travel is largely off the table. And nowhere has that been more prevalent than with the Chase Sapphire Reserve.
Way back before the pandemic in January, Chase announced a few new benefits and an increase to the annual fee from $450 to $550. Any cardholder whose annual fee was scheduled to hit after April 1, 2020, would pay the higher rate of $550. Chase quickly reversed course on that and provided another year at the $450 annual fee price tag for existing members.
Then Chase updated the $300 travel credit the card provides each year. That $300 credit meant to automatically reimburse any travel purchase was expanded. Through June 2021, it can be used at gas stations and grocery stores – making it much easier to use up.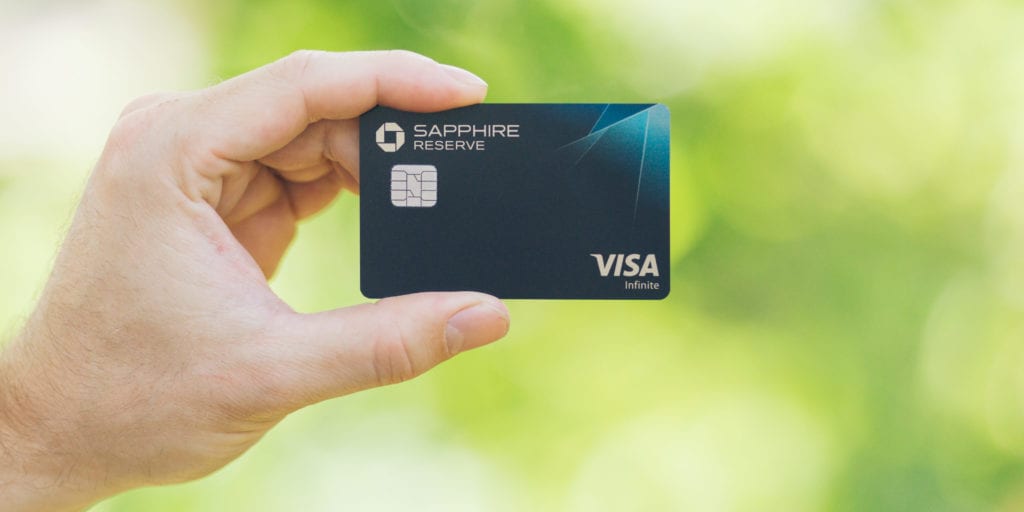 Finally, back in May, Chase rolled out a whole new way to use your Chase Ultimate Rewards points. It's called Pay Yourself Back, and it allows you to use your Chase Ultimate Rewards points to cover the cost of everyday purchases at grocery stores, home improvement stores, and even restaurants. All you have to do is pay for the transaction on your Chase Sapphire Reserve or Preferred card, and you can then redeem points to remove the purchase from your statement.
Critically, your points will have the same value as they do when booking through the Chase Ultimate Rewards Travel Portal. If you hold the Sapphire Reserve, points can be redeemed for 1.5 cents each. And if you hold the Sapphire Preferred, points can be redeemed for 1.25 cents each. This benefit is currently available through April 30, 2021.
Watch our YouTube video below to learn more about Pay Yourself Back.
For all of these reasons, many have chosen to renew their Chase Sapphire Reserve – regardless of whether they are traveling right now.
Bottom Line
Many Chase Sapphire Reserve cardholders are reporting being offered a retention offer up to $200 or more to keep their cards open for another year.
Even if you have no intention of closing your card, it never hurts to call the number on the back of your card and see if you are eligible for this Chase Sapphire Reserve retention offer.