Have you ever panicked when you can't find your credit card and worry it's in someone else's hands? Or canceled a lost card only to find it minutes later? Chase has a solution: You can now lock and unlock your Chase credit cards online and through the Chase app.
This new feature only blocks "new purchases, cash advances, and balance transfers," according to The Points Guy. That's great news, as any recurring payments or regular bills you have can still go through.
The credit card company is joining the ranks of its competitors who offer the ability to temporarily lock cards. American Express, Discover and Wells Fargo already have this function, so Chase is a welcome addition to the fold. This new feature is now available for Chase credit cards both online and through the Chase app. The bank says it will be active for Chase debit cards later this year.
To lock or unlock your card, simply click the "…" for more options, right next to the "Pay Card". You'll find the lock feature under "Account services."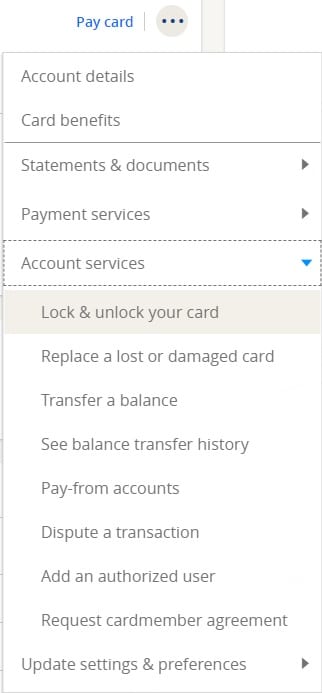 On the app, it's much the same. Just click "…" again and you'll get a prompt with several options for your card, including the ability to lock and unlock it.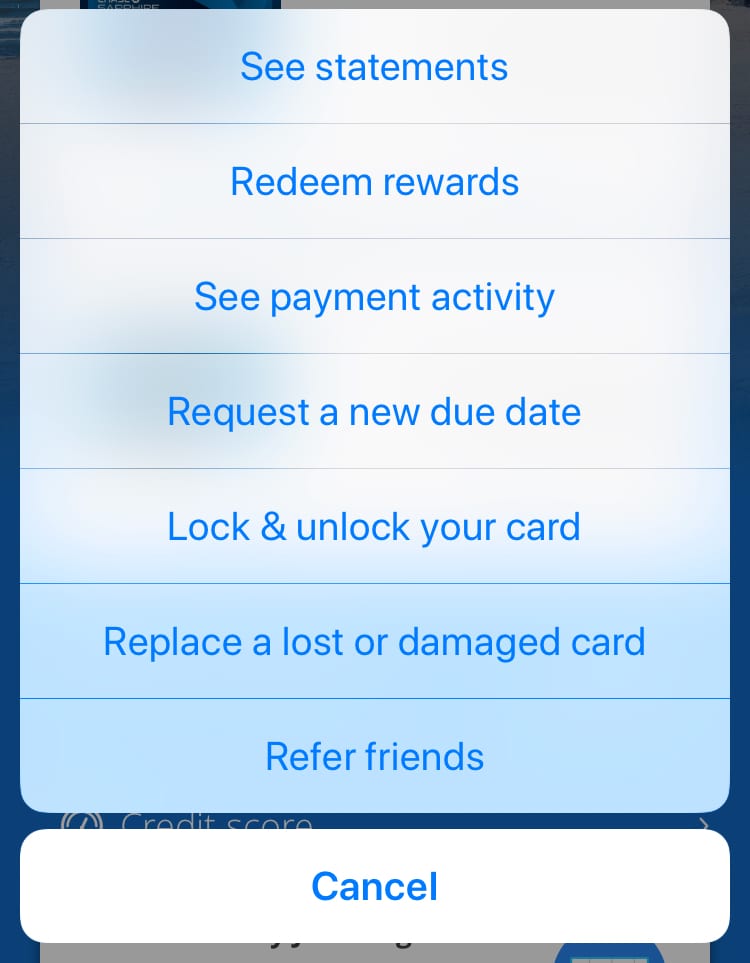 Our Analysis
Chase isn't reinventing the wheel here, as other companies have implemented a temporary lock function. But this is a great feature for one of the most popular travel reward credit card companies. It may be a small advancement, but the extra peace of mind of being able to lock your misplaced card as you search is huge.
Bottom Line
Starting now, you no longer have to immediately cancel your Chase card when you can't find it in your wallet. Use this great new lock feature instead.