We know, we know: We just can't stop talking about the new Capital One Venture X Rewards Credit Card. But for good reason.
Launched late last year, the Venture X is legitimately one of the most exciting new travel credit cards to hit the market in years – if ever. The company took what made the longstanding Capital One Venture Rewards Credit Card so popular and cranked it into a higher gear by giving cardholders access to airport lounges, $300 in annual travel credits, and more.
While it's clear there is plenty of excitement about the Venture X Card, there are also plenty of questions. So we've rounded up some of the most frequently asked questions in one place to help you decipher this exciting new travel card.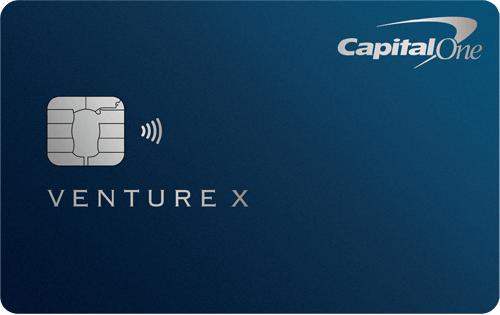 Click Here to learn more about the Capital One Venture X Rewards Credit Card.

What's the Bonus & How Long Will it Last?
Capital One wanted to make a splash with this card, and they achieved it with a massive bonus.
You can currently earn 100,000 Venture Miles after spending $10,000 in the first six months. Considering you earn at least 2x for every dollar you spend on the Venture X Card, you'll earn a total of at least 120,000 Venture Miles. 
Plus, Capital One is sweetening the deal by also giving you a $200 credit for Airbnb or VRBO stays.
But this won't last forever. It's still unclear when it may end: All Capital One has said is that this is a limited-time offer, without a current end date. If we had to guess, it will end fairly soon … maybe within weeks!
Whenever that happens, expect the homestay credit to disappear and to get far fewer bonus miles. That means now is a great time to grab it if you're in the market for a new travel credit card and can do so responsibly.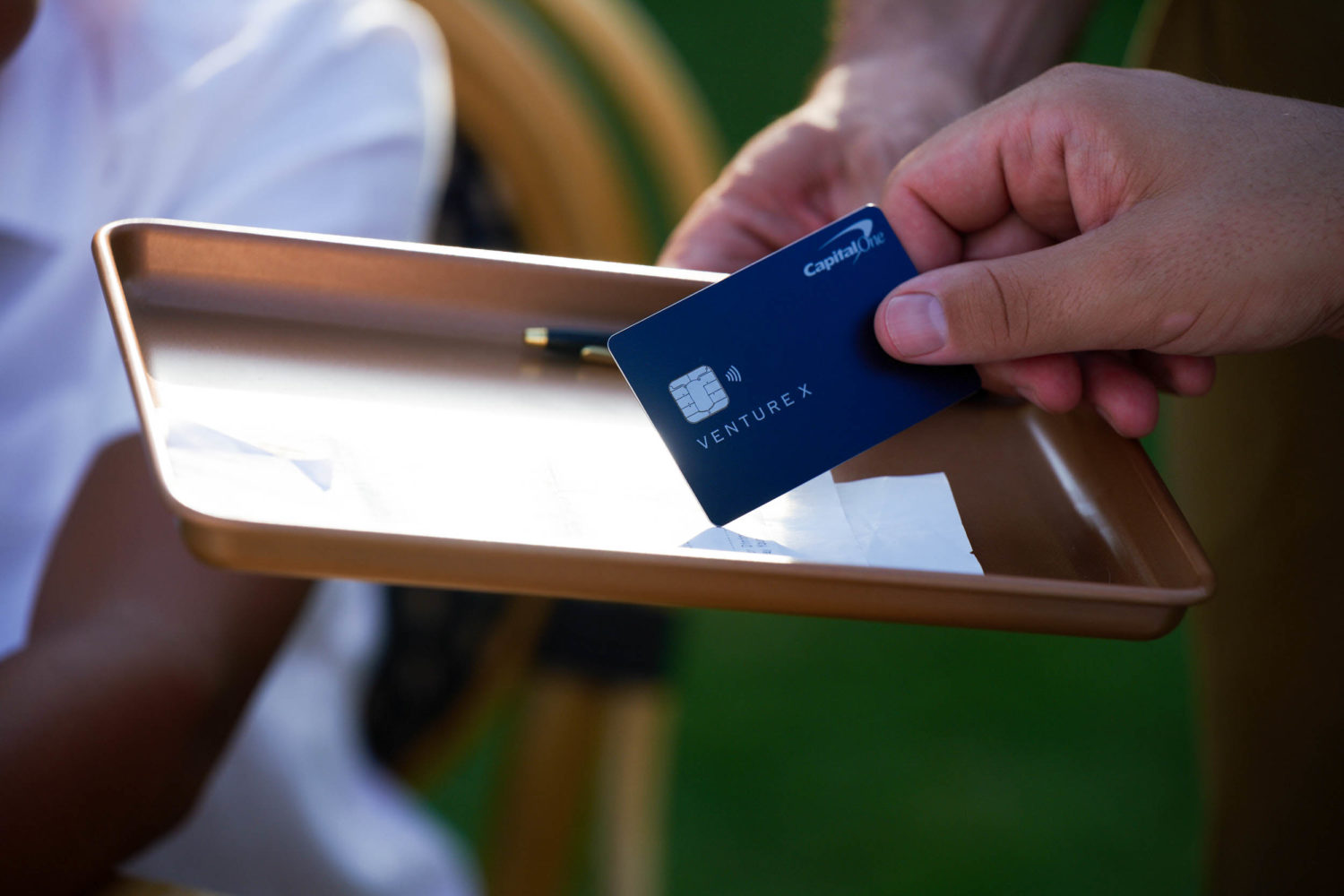 What Are 100K Venture Miles Worth?
It depends on how you use them, but they could be worth a lot.
There are a handful of different ways to use Capital One Venture Miles, ranging from straightforward travel purchases to sending your miles to one of the many Capital One transfer partners to get even more value.
Remember that you'll actually have at least 120,000 miles after spending the money required to earn the bonus. At a bare minimum, those miles are worth $1,200 toward travel. You could buy $1,200 worth of flights, hotels, and other travel expenses using Purchase Eraser or book $1,200 in trips through the Capital One Travel Portal.
But putting in a bit of extra work could yield much more value. Consider this: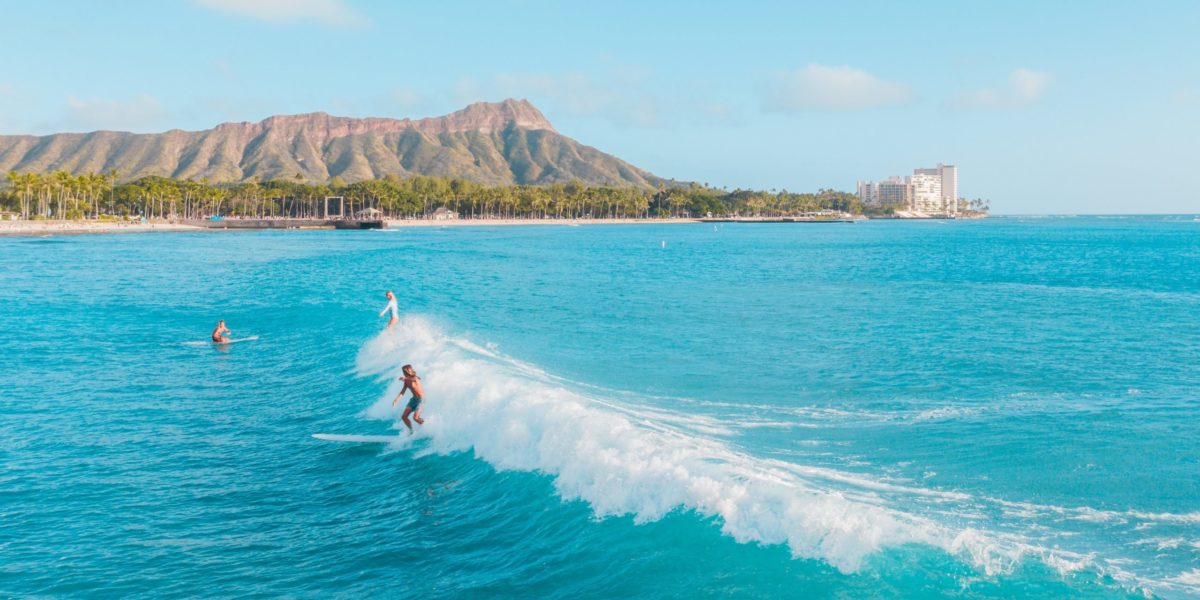 That's a small sample – be sure to read our entire guide on the best ways to use Capital One Miles!
Is it Worth the Annual Fee?
Without question. In fact, we'd argue there's no other credit card out there that makes it so easy to offset the annual fee.
Let's back up and spell it out a bit. The new Venture X Card comes with an annual fee of $395. That price tag may scare travelers off, but it's misleading. Here's why:
Each and every year, you get a $300 annual travel credit to use toward flights, hotels, or rental cars through the Capital One travel portal. Right off the bat, that effectively reduces your annual fee to just $95 – the exact same as the standard Venture Card!
Remember that 120,000 miles you'll earn from the welcome bonus? That's worth at least $1,200 in travel, which makes it incredibly easy to justify opening the card for the first year.
Starting in Year 2, you get 10,000 miles every year on your cardmember anniversary. That's worth a bare minimum of $100 each year … which completely zeroes out the annual fee you're paying on the card every year going forward.
Then add in all the other benefits like a credit of up to $100 for TSA PreCheck or Global Entry, access to Capital One Lounges and Priority Pass lounges, status with Hertz for car rentals, and more
Read more: Don't Let the Capital One Venture X Annual Fee Scare You Off
Do Venture Miles Ever Expire?
No. Not really.
So long as you've got a Capital One account open, your Venture miles will never expire. That means there's no rush to put them to use – they aren't going anywhere.
But if you close your Capital One account, you'll forfeit any unused Venture Miles. Poof, they're gone. That means you'll want to have a plan in place to use up your stash of Venture Miles before closing a card.
I've Got a Venture Card, Can I Still Get the New Venture X Card?
Yes!
Capital One has made clear that there's nothing stopping a current Venture cardholder from springing for the new Venture X Card – in fact, they welcome it. There are no restrictions on holding both cards at once, though there's not much of a reason to do so long-term.
Just beware that there are a handful of application restrictions you'll need to keep in mind if you're considering the Venture X:
Capital One typically limits consumers to holding two personal credit cards issued by Capital One at any given time, though there may be exceptions.
If you've recently been approved for a different Capital One card within the last six months, odds are you won't get approved.
Read more: Are You Eligible to Open the Capital One Venture X Card?
Can I Upgrade Instead? Will I Get the Bonus?
You can. But you may not want to.
Capital One has said current Capital One customers with the Venture or other products can call and ask about their upgrade options. But by upgrading, you won't be eligible for the 100,000-mile bonus or the $200 Airbnb/VRBO credit.
That means you may be better off applying for the card outright rather than taking the upgrade route if you're looking to get a big bonus in addition to the Venture X's travel perks.
What Credit Score Do I Need?
Capital One has said you need "excellent credit" to get approved, which is typically a credit score of 740 or higher.
That said, credit scores are not the final factor. Some travelers with lower credit scores will get the OK, while many with higher scores may get turned away.
Read More: Are You Eligible to Open the Capital One Venture X Card? 
Which Benefits Do Authorized Users Get?
Capital One has a serious advantage over other premium travel credit cards: You can share some travel perks with family for free.
Capital One allows Venture X cardholders to add up to four authorized users for free, so long as they share the same home address. Here's a look at which benefits those authorized users get: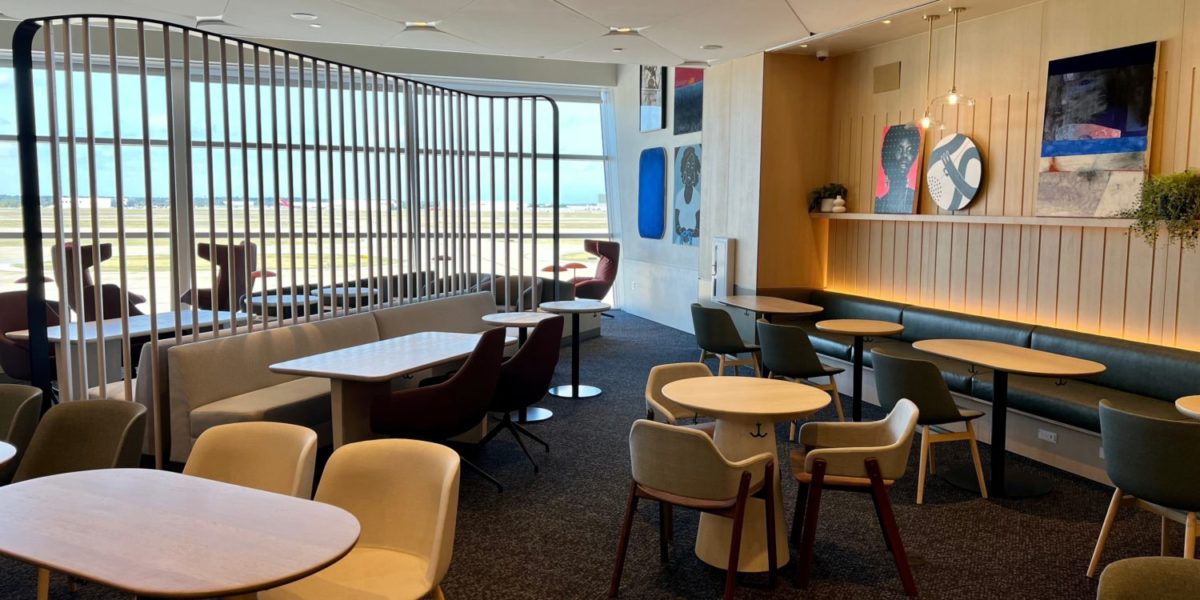 Check out the brand new Capital One Lounge in Dallas!
Authorized users get their own Priority Pass membership to get into 1,300-plus airport lounges worldwide – plus comped meals at some Priority Pass airport restaurants. And they each get two free guests, too.
Each authorized user get their own Hertz President's Circle status membership, which comes with free car upgrades and a few other perks
So what's missing here? Well, there's only one $300 annual travel credit – that doesn't multiply as you pass it down to additional users. Nor does the credit of up to $100 to sign up for Global Entry or TSA PreCheck. And you'll only earn 10,000 Venture Miles on your cardmember anniversary once, regardless of how many authorized users you've got.
Read more: Everything You Need to Know About Venture X Authorized Users
How Can I Use the $300 Travel Credit?
Easily.
Each and every year, Venture X cardholders get a $300 travel credit in their account to use towards purchases through the Capital One Travel Portal. That offsets a huge chunk of the card's $395 annual fee.
Taking advantage of it is simple. Just book any travel through the portal – flights, hotels, rental cars, cruises, you name it – and the credit will automatically kick in until you've used up all $300. You'll even earn 5x miles on flights and 10x miles on rental cars and hotels that you book through the portal using that credit.
Read More: Capital One Venture X $300 Travel Credit: Everything You Need to Know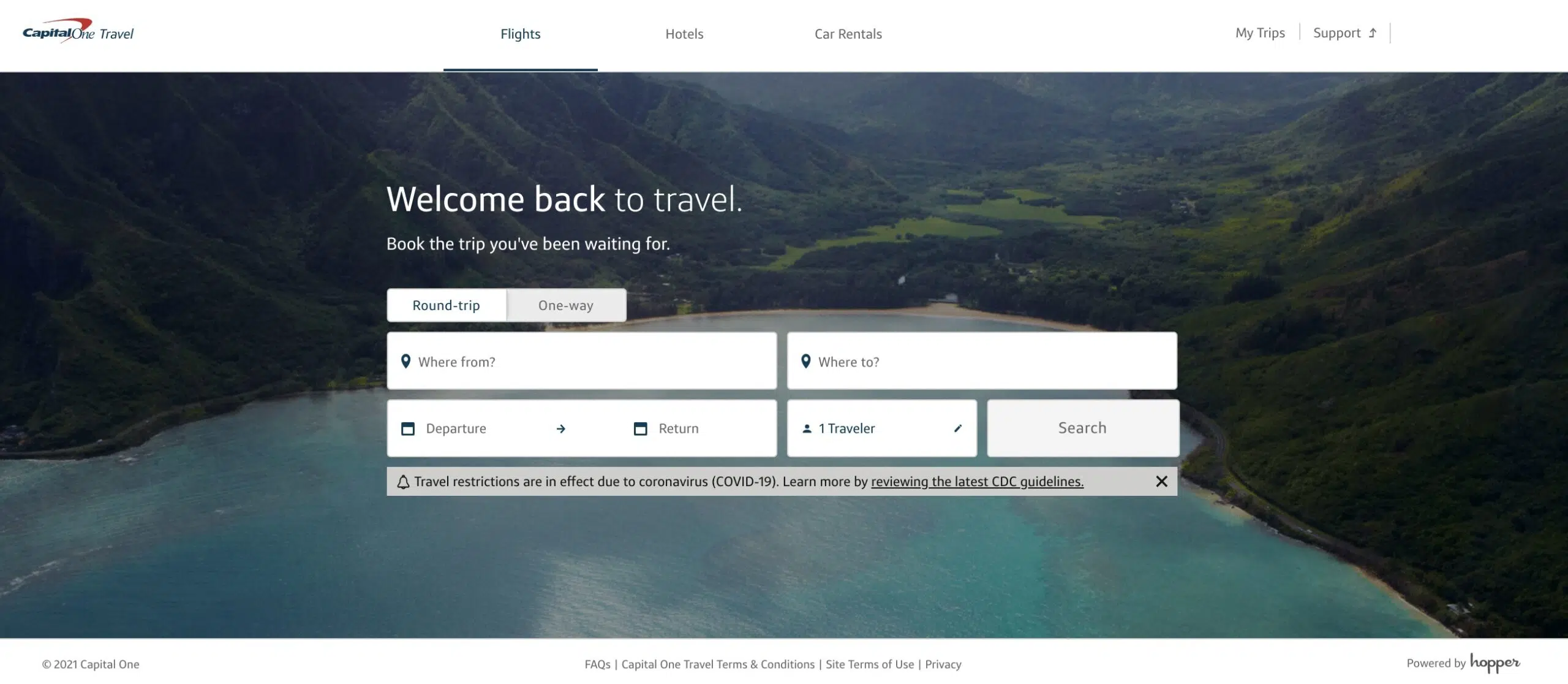 Some travelers dislike the fact that they have to book travel through the portal in order to put this credit to use, as that means benefits like hotel status won't pass through – and it's just another hurdle to jump through. But whether you use it to book a rental car or a boutique hotel that isn't part of one of the major chains, it's still incredibly easy to put to use.

How Does the Airbnb Credit Work? Do I Get it Every Year, Too?
Sadly, no. But it's still incredibly easy to use.
New Capital One Venture X cardholders get a $200 credit to use on homestay platforms, but this is a limited, one-and-done benefit. From the time you open your card, you've got 12 months to use it before it disappears.
Just charge your Airbnb or VRBO rental to your Venture X and the credit will automatically kick in, typically within just a few days. You can charge a $350 stay to your card and this credit will cover $200 of it, or charge a few $50 rentals to your card until it's gone. Just be sure to use up all $200 before your card comes up for renewal.
While Airbnb and VRBO may be the most popular options, the terms and conditions also say Vacasa and Turnkey rentals are eligible for this credit.
Read our guide on how to pick the best Airbnb no matter where you're going!
Can I Combine Miles with My Venture Card? Or a Partner?
Yes, no problem there.
Whether you've already got a card earning Venture Miles or want to pool your earnings with your significant other, Capital One makes it seamless to combine miles between accounts.
It's easier if you want to combine points between your own different cards, as you can do that online. Just log into your Capital One account and click through to your rewards portal, then find "Move Rewards."

But you can also send your points to another account. While this functionality used to be online, that's no longer the case. You'll need to call up Capital One and give them the details of the account you'd like to send your points to.
Check out our full guide on how to combine Capital One miles!
Will I Lose Free Bag Benefits by Booking Flights with My Venture X?
Not necessarily. It depends on which airline you're flying.
Let's back up: Most major U.S. airlines give cardholders with their co-branded credit cards a free checked bag on every flight. Several carriers including Delta, American Airlines, and Alaska Airlines don't require you to pay with your co-branded airline credit card to get a free checked bag.
That benefit is simply attached to your account so long as you keep your card open, so you can pay with any other credit card and still get your free checked bag. And you always get two free checked bags flying Southwest.
But with United and JetBlue, it's different. Both airlines require you to use your airline credit card to buy the flight in order to get that baggage benefit. That means using a Venture X card to book your flight could cost you free baggage.
Read more: Do You Have to Pay With Your Airline Card to Get Free Baggage?
What Kind of Rental Car Insurance Do I Get?
It's pretty great.
Booking your rental car with a Venture X gets you some outstanding primary rental car insurance, nearly identical to what's available through the Chase Sapphire cards. Just decline the rental car agency's policy and you'll have a strong insurance policy that will cover most damages or even the theft of the vehicle. It applies to rentals in the U.S. as long as 15 days and in most foreign countries for up to 31 days. Check out the fine print of this policy.
Read more on the Capital One Venture X Rental Car insurance benefits!
What About Other Travel Insurance?
It falls a bit short of the travel insurance available on other cards, but the coverage you get by booking with your Venture X is going to be sufficient in almost every scenario.
Charge your trip to your Venture X and you get:
Lost Luggage Reimbursement: Airline lose your luggage – or did it get stolen? If you paid with your Venture X Card, you can get up to $3,000 to replace the bag and its contents (or $2,000 per bag for New York residents). The cardholders and all immediate family members are covered.
Trip Delay Coverage: Get reimbursed for up to $500 in additional expenses like overnight hotel stays or new plane tickets if your travel is delayed by six or more hours – or forces an overnight stay.
Trip Cancellation and Interruption Coverage: If something goes seriously wrong on your trip like an accident, illness, or death that forces you to cancel or cut it short, you're covered for up to $2,000 per person in expenses – and you, a spouse, and any dependent children are eligible.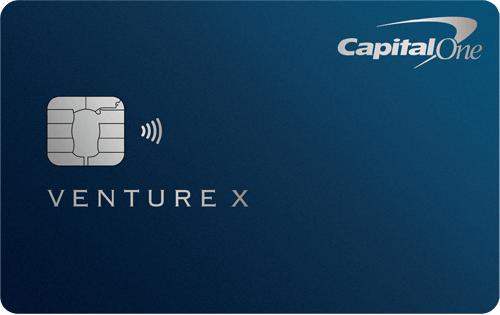 Click Here to learn more about the Capital One Venture X Rewards Credit Card.