Banks are pulling out all the stops to make travel credit cards more rewarding at a time when travel is largely at a standstill. This time, it's Capital One's turn.
Capital One is adding a new bonus multiplier on Uber Eats orders to some of its top cards. The Capital One Venture Rewards Credit Card and Capital One VentureOne Rewards Credit Card will both earn 5x Venture miles on all Uber Eats orders. Meanwhile, the popular Capital One Savor Cash Rewards Credit Card and Capital One SavorOne Cash Rewards Credit Card will both earn 5% cashback on Uber Eats.
This new bonus category kicks off Tuesday, July 14, running all the way through Jan. 31, 2021. And unlike many similar promos, there's no cap on how many miles (or cashback) you can earn via Uber Eats – it's unlimited.
Getting these bonus miles is simple. Just add your eligible Capital One card to your Uber Eats account and use it to pay when you finish an order. Your 5x miles should post to your account within 1-2 billing cycles.
The Capital One Venture Card is among the most popular travel cards on the market, and for good reason. We've long considered it one of the best cards for beginners. That's due in part to the fact that it earns 2x Venture Miles on each and every purchase. With this new Uber Eats bonus, that's even more lucrative – especially at a time when we're all ordering more takeout.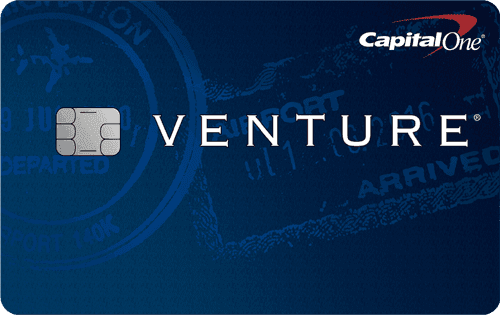 Click Here to get more information about the Capital One Venture Rewards Credit Card. 
And the same goes for the VentureOne Rewards Card, which packs a punch for a card with no annual fee. The VentureOne card typically earns 1.25x miles per dollar on all purchases, so this Uber Eats bonus an even bigger step up.
Read More: Capital One Venture vs. VentureOne Card: Which is Right for You?
This isn't Capital One's first move to keep consumers interested during the pandemic. Way back in April, Capital One introduced the ability to use Venture miles to cover streaming subscriptions and food delivery services via its simple Purchase Eraser function. That was originally set to last just a few months, but Capital One extended it through Sept. 30, 2020.
And Capital One isn't alone. The pandemic has forced banks left and right to get creative with their top travel cards, adding new benefits, bonus categories, and ways to redeem points and miles for non-travel expenses.
Read up on the master guide to new credit card benefits during coronavirus.
Bottom Line
If you've got a Capital One Venture or Savor Card in your wallet, it should be your go-to card for Uber Eats orders for the next six months. You'll earn 5x Venture miles (or 5% cashback) on all Uber Eats orders all the way through Jan. 31, 2021.