Hours after Spirit shareholders shut down a long-planned merger with Frontier Airlines, JetBlue triumphantly announced early Thursday it would acquire the ultra-low-cost carrier. Probably. Maybe.
JetBlue emerged as the victor in the unlikely courtship for Spirit Airlines after a long and often bitter bidding war, finally persuading Spirit shareholders thanks to a $3.8 billion package. The combined JetBlue-Spirit would become the fifth-largest airline in the U.S., with nearly 460 planes operating more than 1,700 flights a day. And it would look much more like JetBlue than Spirit in the end: In with the free snacks and gate-to-gate Wi-Fi, out with the yellow planes and knee-crunching legroom onboard.
"We are excited to deliver this compelling combination that turbocharges our strategic growth, enabling JetBlue to bring our unique blend of low fares and exceptional service to more customers, on more routes," JetBlue CEO Robin Hayes said in a statement.

It's the biggest proposed airline merger since Alaska Airlines acquired Virgin America back in 2016. In fact, the combined JetBlue-Spirit would vault past Alaska itself in size.
But this is where the "maybes" start to kick in: Any airline merger would need regulatory approval.
From leading U.S. senators making noise about consolidation in the industry to President Joe Biden himself clamoring for competition in the economy, it's clear that this JetBlue acquisition will face an uphill battle. JetBlue is already under the Department of Justice microscope for its partnership with American Airlines in the Northeast, dubbed the Northeast Alliance (NEA).
"JetBlue … is already the subject of a Department of Justice antitrust suit over its anticompetitive alliance with American Airlines. A merger with Spirit could allow it to raise fares in routes with limited low-cost carrier competition and would leave Frontier as the only large ultra-low-cost carrier," U.S. Sens. Elizabeth Warren and Alex Padilla wrote to the Department of Transportation this week.
And those senators may have a point. By swallowing up Spirit, JetBlue would remove the nation's largest – and arguably most effective – ultra-low-cost carrier. Even travelers who swear to never set foot on a Spirit plane have benefitted from its $11 to $29 fares, which force even major carriers like Delta or United to lower fares on routes where the airlines compete.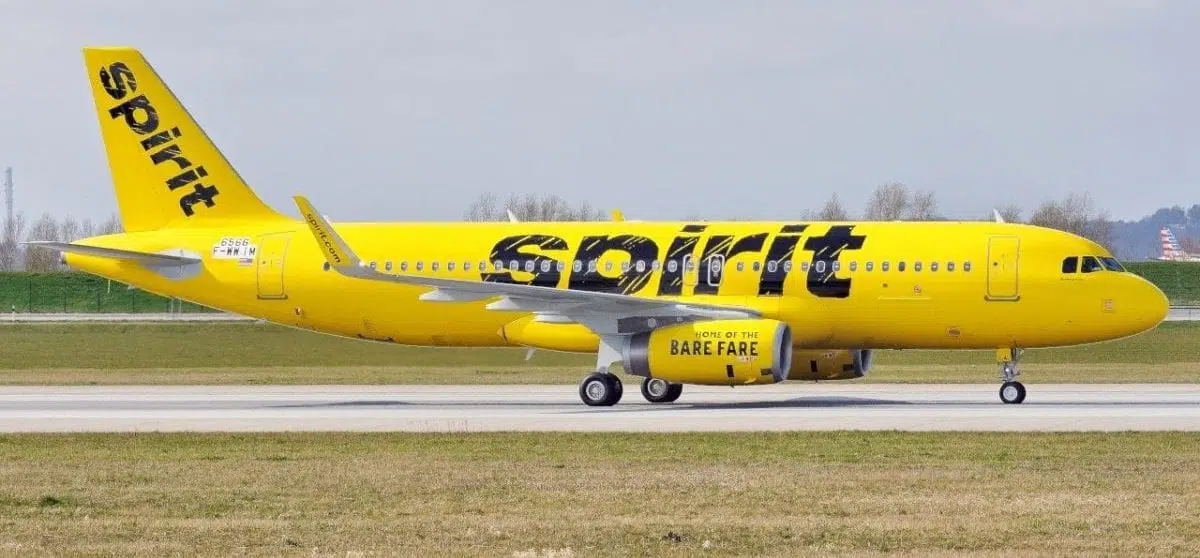 JetBlue has tried to spin that consolidation as a positive, saying their merger would "create a national low-fare challenger to the dominant big four airlines."
Yet both airlines have been clear from the get-go that they know regulatory approval is no slam dunk. Case in point: One of the marquee pieces of JetBlue's offer for Spirit is a $70 million breakup fee paid to Spirit if regulators ultimately say no – and a whopping $400 million payout straight to Spirit's shareholders.
But from JetBlue's perspective, that's worth the risk. While the marriage between Spirit's barebones fleet and JetBlue's customer-friendly brand may seem odd at first, it's all about planes, gates, and people. More pilots, flight attendants, and planes from Spirit could allow JetBlue to do just that and more.
JetBlue's gain is Frontier's loss. Frontier had been angling to merge with Spirit for many months but officially lost that bid on Wednesday as shareholders officially voted against Frontier's takeover offer. JetBlue and Frontier spent months going back and forth over Spirit, upping their bids for the airline in an effort to sway leadership and stockholders. In the end, JetBlue's richer, all-cash offer won out.
The irony of Thursday's news is that Spirit had made it clear for months that it had no interest in combining forces with JetBlue. Spirit Airlines CEO Ted Christie once accused JetBlue of being "childish" with its hostile takeover bid, repeatedly stressing that the airline preferred to partner up with Frontier.
But Spirit put a brave face on it Thursday morning.
"Bringing our two airlines together will be a game changer, and we are confident that JetBlue will deliver opportunities for our guests and team members with JetBlue's unique blend of low fares and award-winning service," Christie said in a statement.