Sun Country's transformation to a low-cost budget airline is nearly complete.
The Minnesota-based airline is in the process of overhauling its cabins to fit its budget model, ripping out its beloved first class and installing new slimline seats – most with 29 to 30 inches of legroom.  That's a small step up from Spirit's 28-inch legroom seats, but less than the norm of 31 to 33 inches Sun Country once boasted or the 30- to 32 inches onboard Delta planes.
Two of new these planes are already flying, and the airline expects to finish retrofitting its fleet of roughly 30 planes by early January. It caps a rapid series of changes for Sun Country, once a full-service airline with a soft spot in Minnesotans' hearts. The airline has ushered in separate fees for checked bags, carry ons and seat selection; overhauled its frequent flyer program, making miles easier to use but harder to earn; and been acquired by a New York hedge fund.
"We just need to get cost-competitive so that we can deliver to (flyers) what they want most: low fares," CEO Jude Bricker said Tuesday. "We want to deliver a product that's better than Spirit or Frontier."
For most travelers, that hinges on these new seats. So what can you expect? Here's a photo tour from Editor-in-Chief Kyle of one of the first planes to get the full budget carrier treatment.
A New Paint Job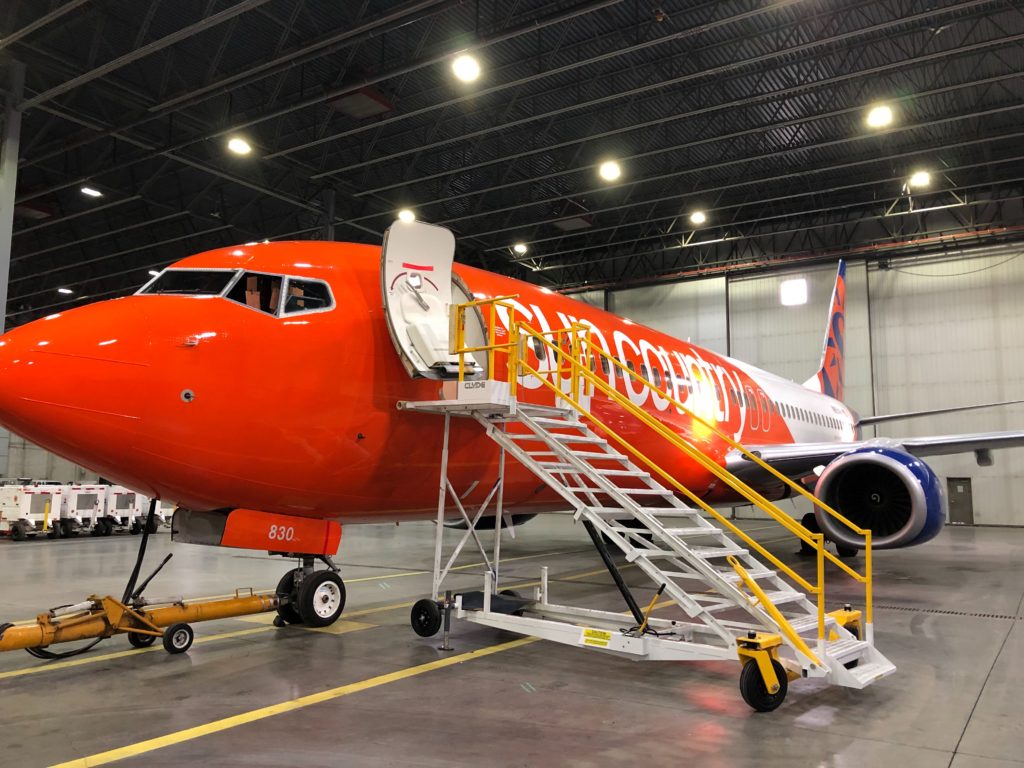 Just a handful of Sun Country's planes have this new livery, which was designed and chosen by Sun Country employees. Chief marketing officer Brian Davis says they'll continue repainting planes as the existing paintjob ages – once every six years or so.
The Cabin
The math is simple. Smaller seats = more passengers = more revenue.
Sun Country is following the same game plan for all of its Boeing 737-800s. While they currently hold 162 seats, these revamped birds can seat 183 passengers.
With seats as tight as just 29 inches of pitch, it might sound like a tight squeeze – and it is. But these slimline seats help the airline squeeze in more passengers while carving out a bit of extra legroom. In short: It's not quite as bad as it sounds.
To be clear, these aren't brand new planes. Sun Country installed new flooring and seats but didn't touch much else on the planes. Bricker said the key to making Sun Country's business work is buying 10- to 12-year-old planes. For reference, Delta flies many aircraft which are 10-20 years old as well.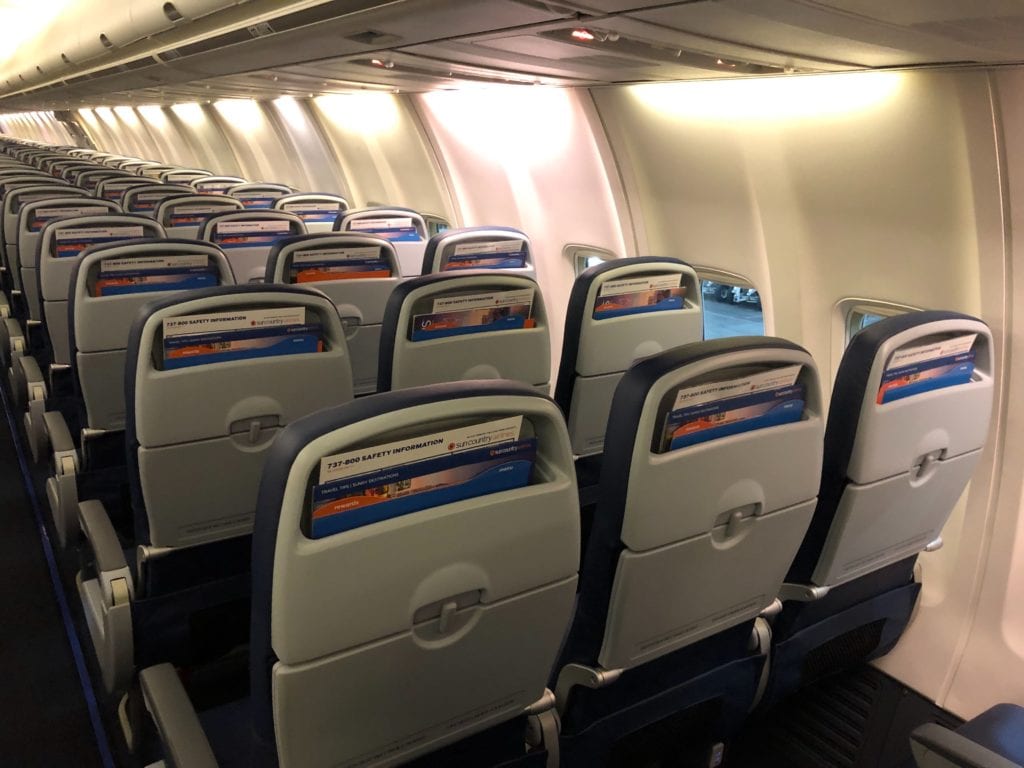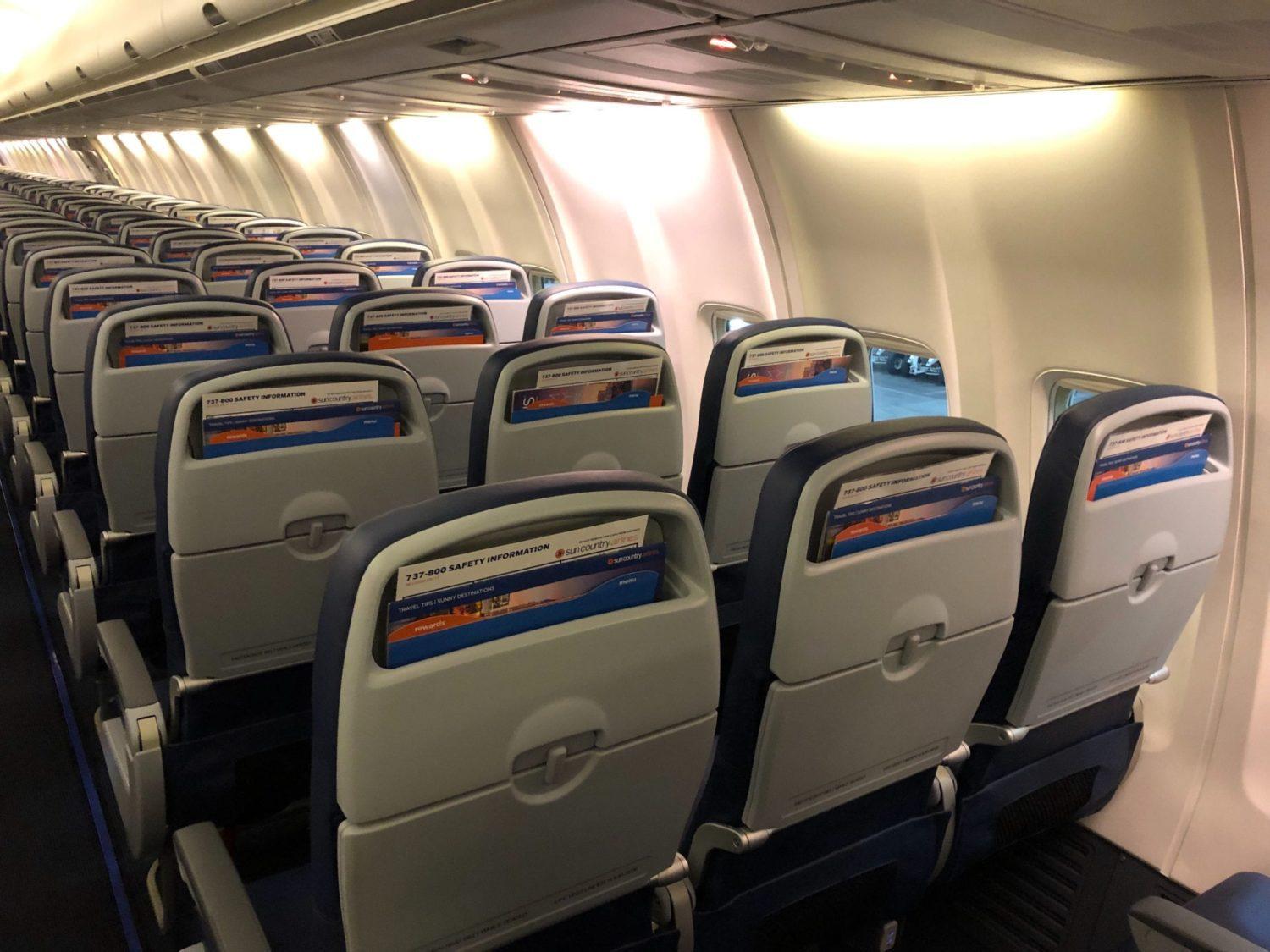 Standard Economy Seats
Most of the seats onboard these new Sun Country planes are standard economy seats, with between 29 to 30 inches of legroom and limited recline. The last few rows of the cabin sport just 29 inches of pitch, while the rest get 30 inches of room. Either way, it's definitely a tight squeeze. To compare, Delta typically flies aircraft with 30 to 32 inches of seat pitch, while Spirit flies aircraft as low as 28 inches.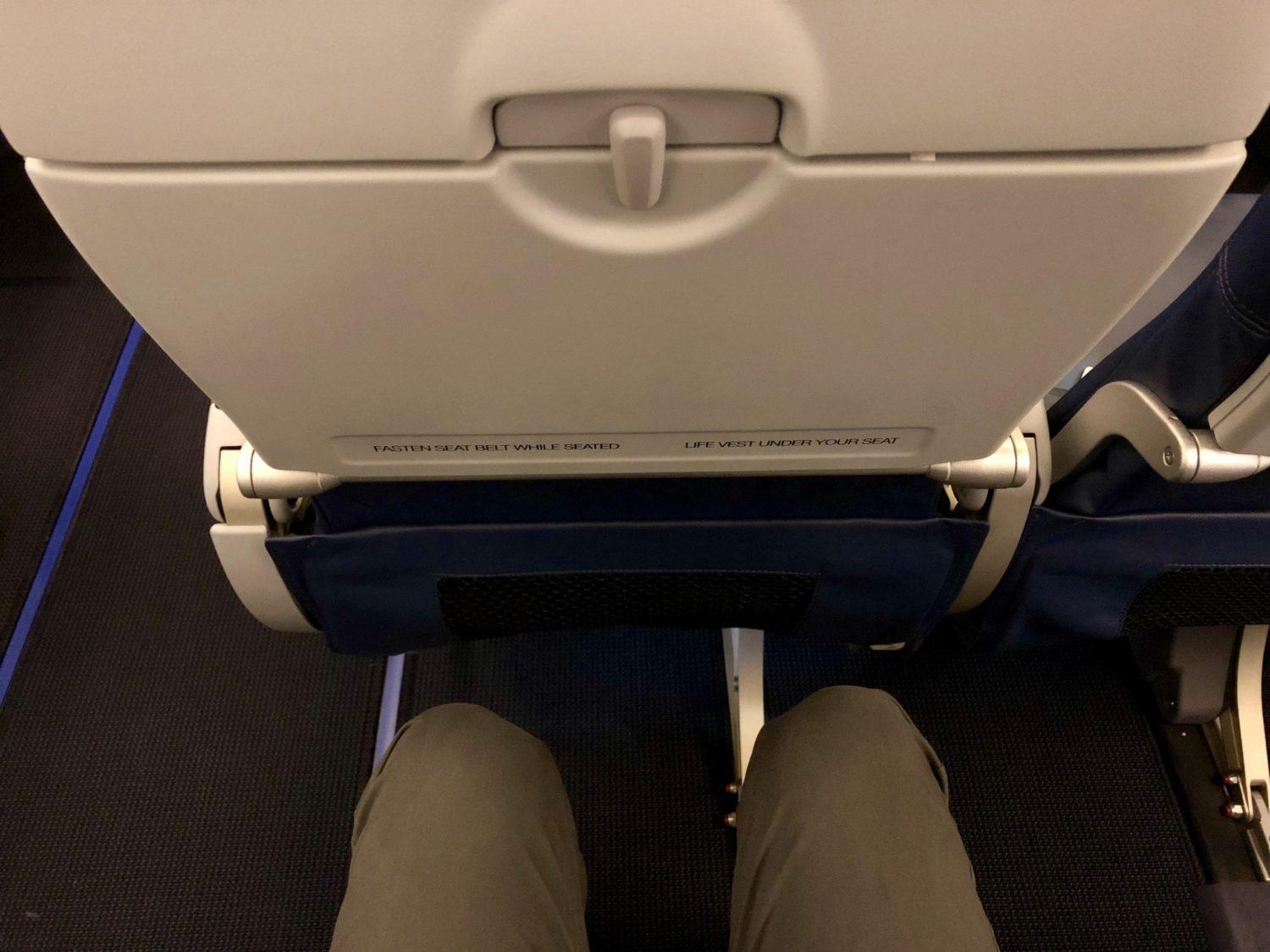 For reference, I'm not the tallest guy in the world at just 5 feet 10 inches. There was some room to move around and stretch out – but not much.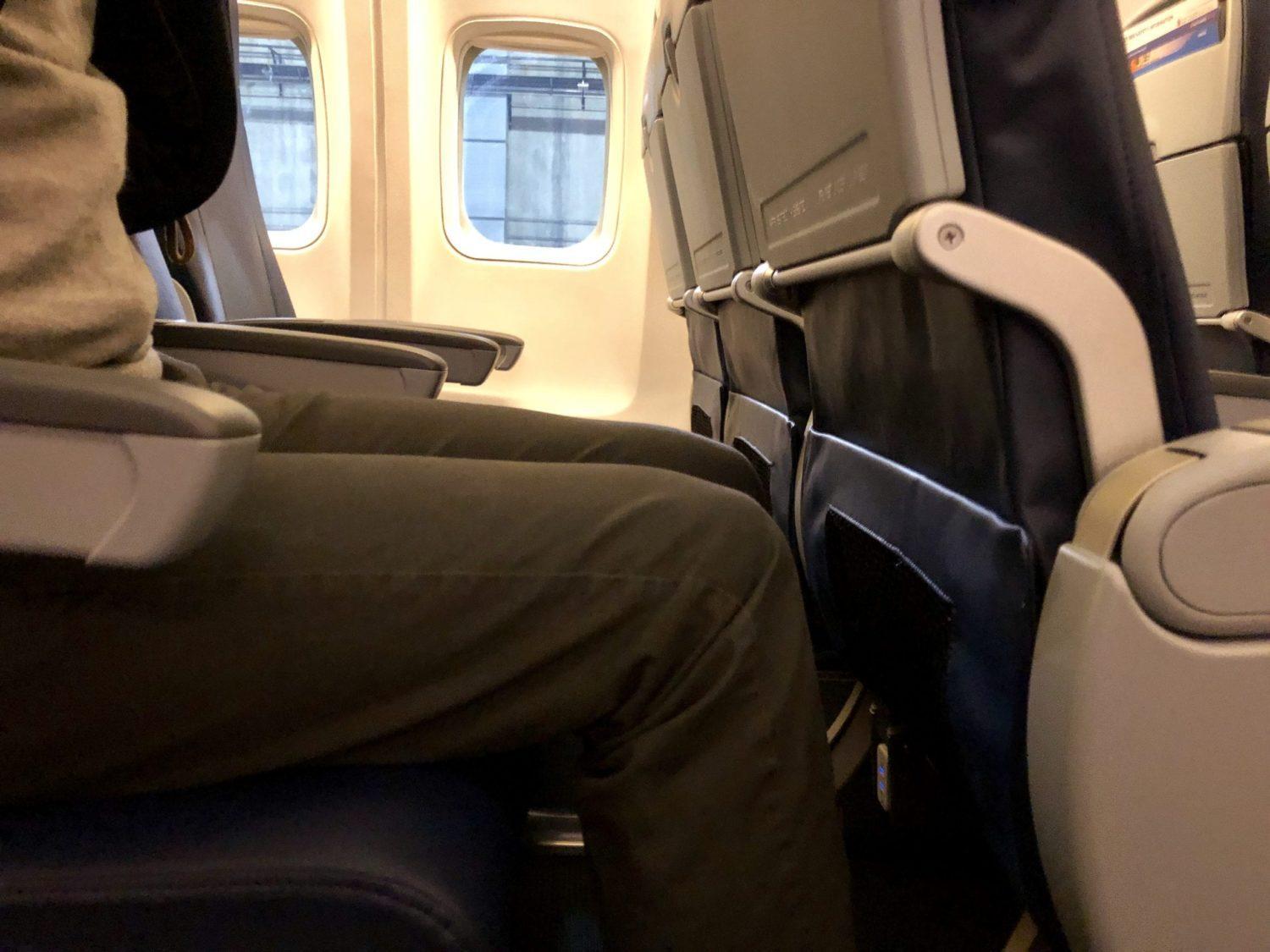 When Sun Country says they used slimline seats, they're not joking. But that helps, as it means the airline can reduce the space between seats while preserving some semblance of legroom. In all, I found these seats reasonably comfortable for such a skinny product. The padding was sufficient for the shorter flights Sun Country generally takes.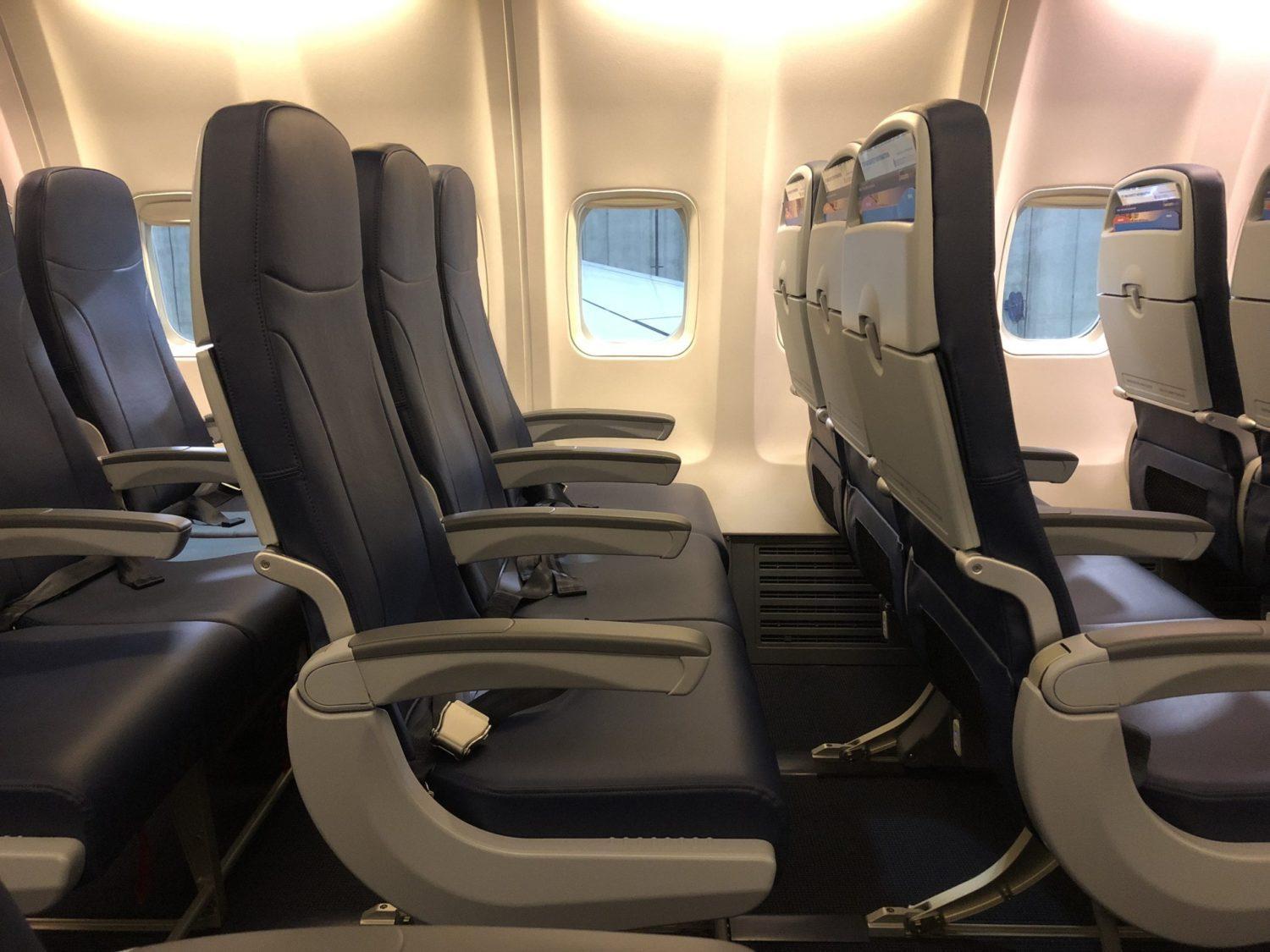 On the plus side, after this refresh, every row of seats has access to four USB charging ports. There's a charging port with two USB sockets between the seats in front of each row.
It Gets Better
There are some seats on the plane that offer better legroom. You'll just have to pay for them.
Sun Country calls them "Better" seats, offering 32 inches of legroom or more but with the same, 2 inches of recline. Here's a look at the legroom.
Depending on the route you're taking, these seats with more legroom might cost you $15 to as much to $25 or more. Keep in mind that picking even a standard economy seat will generally cost at least $9, so it could be worth the extra cash. On the higher end, there are exit row seats that offer even more legroom than the airline's best, most expensive seats.
First Class is Now "Best"
Sun Country is ditching its popular first class seats. Bricker said too many of those seats were going out empty – 40% on average, and many of the filled seats were at-the-gate upgrades for a steep discount.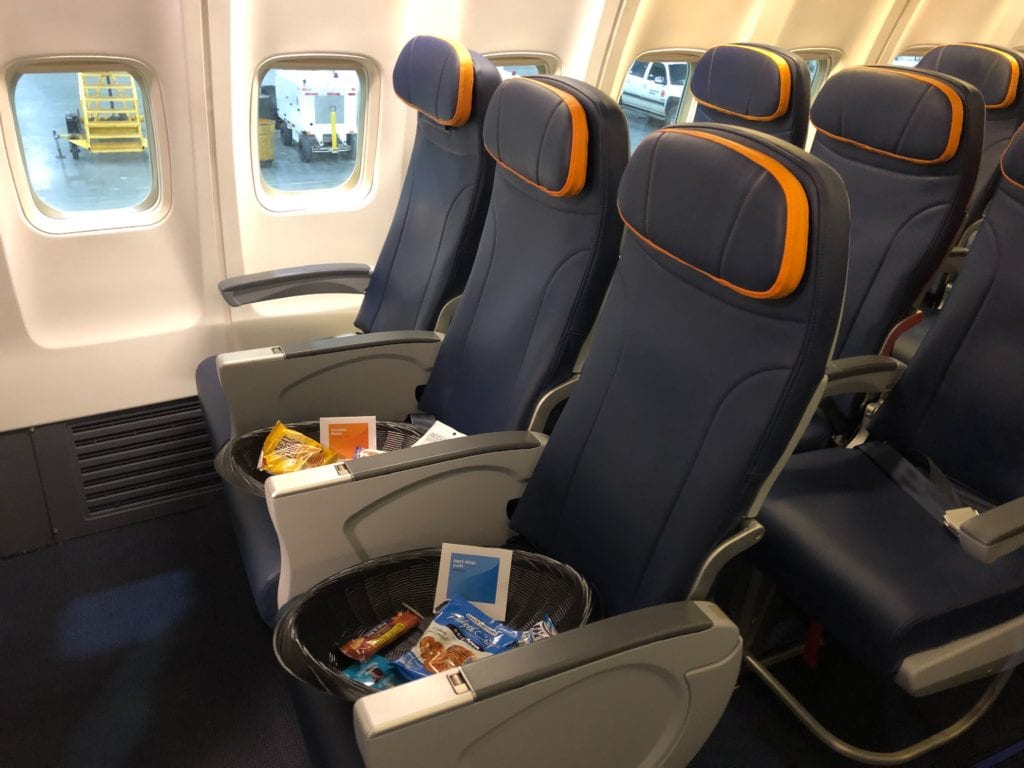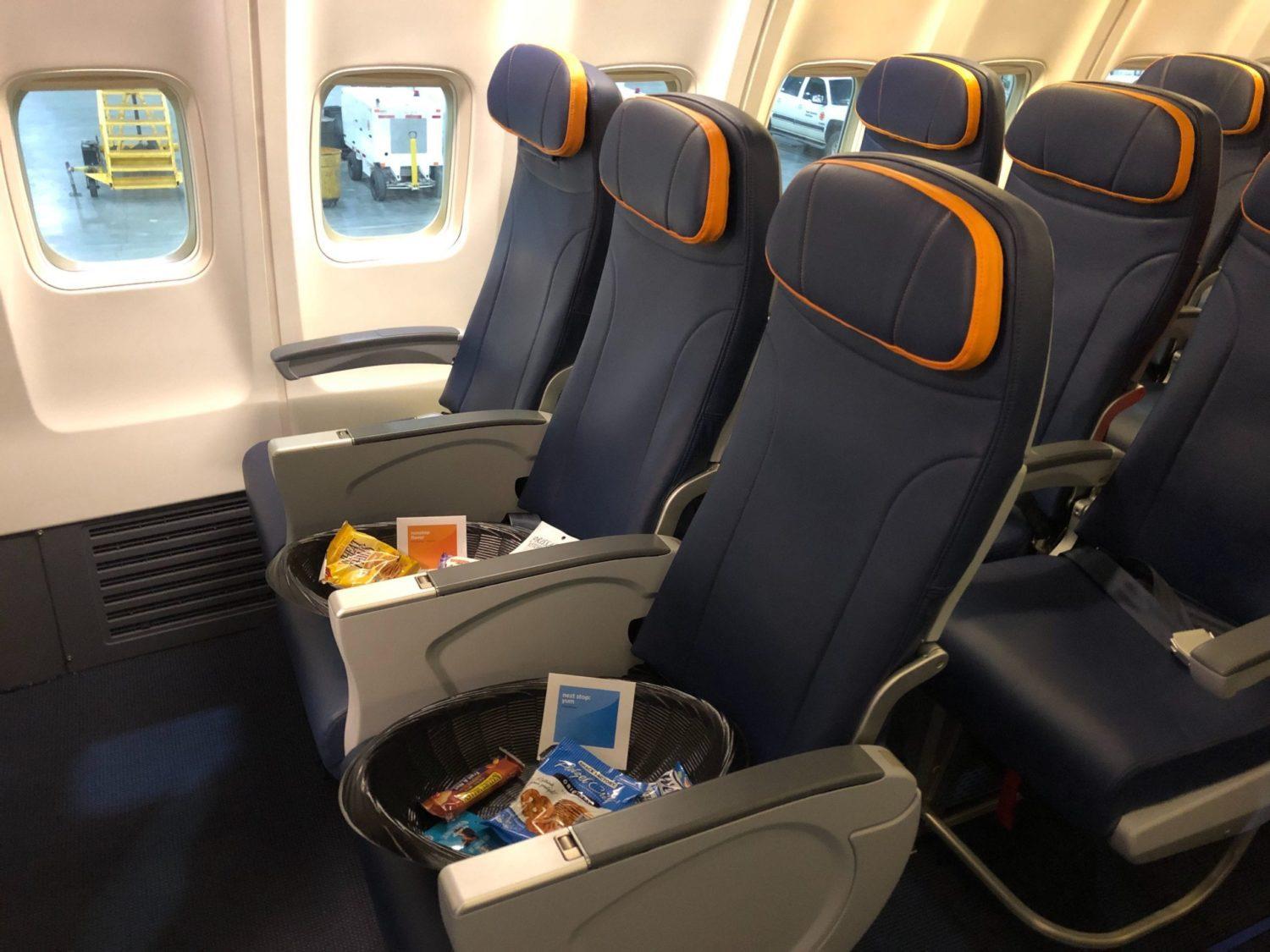 Instead, Sun Country is selling "Best" seats with 34 inches of legroom. These seats also have some additional recline – 5 inches, instead of just 2 inches – and a much cushier headrest.
Unlike the old First Class, these seats are still in a 3-3 arrangement just like in standard economy. That means your seat won't be any wider. You'll just have a bit of extra legroom. On the flip side, a "best" seat generally runs $50-75 while First Class would often cost $200 or more extra.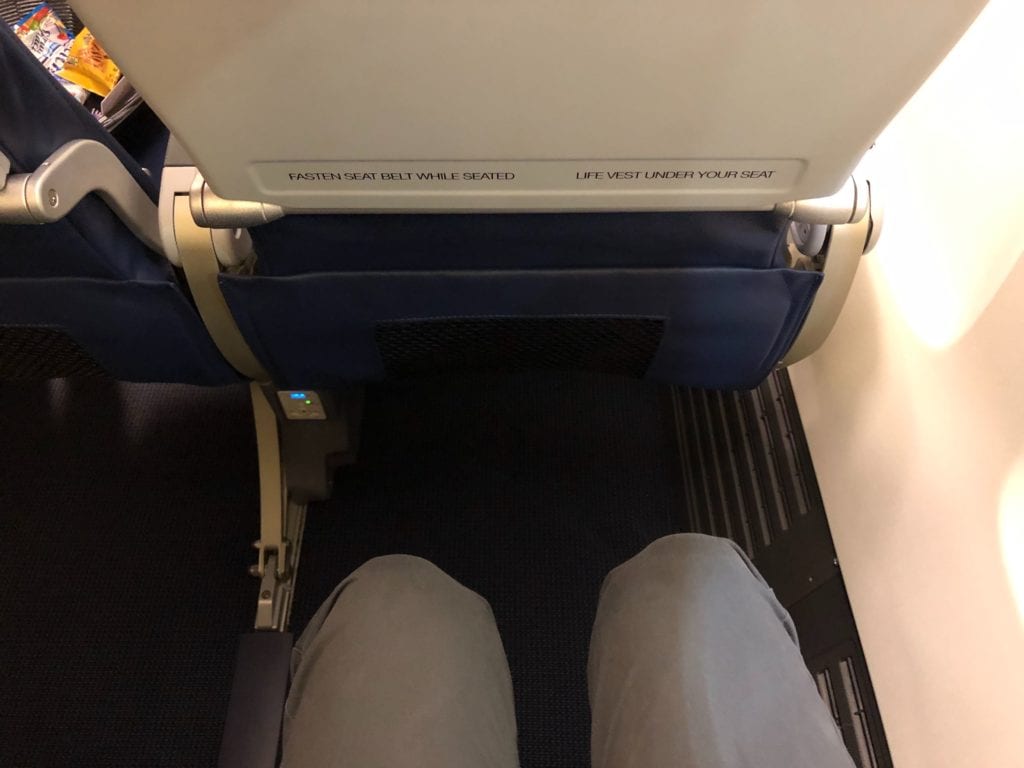 Bottom Line
It won't be long until all of Sun Country's planes look like this. The airline has changed rapidly, and this is one of the final pieces of its transformation into a true budget airline.