A tropical getaway to the beaches of Belize or Costa Rica this winter could be more affordable than you think.
Roundtrip flights to these Central American hotspots are typically $600 or more. But recently, airlines have been slashing fares down to both Costa Rica and Belize as low as $300 – and sometimes even under $200 a ticket.
In just the last month, we've sent Thrifty Traveler Premium members fares down to Liberia (LIR) and San Jose (SJO) in Costa Rica as low as $155. Even flights to Belize City (BZE) tumbled down to $203 last month.

So, why Central America? For one, both Belize and Costa Rica offer the best of tropical climates, with Belize offering stunning beaches and island hopping. Costa Rica's diverse landscape features both dense, wildlife-rich rainforests and pristine beaches.
As a bonus, both countries are in the Central timezone, which means jet lag-free travel. That makes travel to these Central American destinations is relatively easy – and, as Thrifty Traveler Premium members know, inexpensive.


This cheap flight to Costa Rica is gone, but get the next one sent straight to you with Thrifty Traveler Premium!
Dirt-Cheap Fares to Costa Rica
Nonstop routes from Los Angeles, New York City, Miami, and Fort Lauderdale, and dozens of other cities to Costa Rica's two main airports in San Jose and Liberia have dropped to low, low prices.
How low? How about this.

Costa Rica is one of my favorite places to visit because you can really have it all. During a trip in February 2019, I spent three days hiking, zip-lining, and searching for wildlife in the rainforests near Arenal. The next three days, I was sipping drinks by the pool and soaking up the sun on the beach on the western coast near the town of Nosara.

The sun never stopped shining and the weather was perfect to see a wide swath of the country. My visit started with a flight into Liberia, in the rainforest-clad Guanacaste Region. I finished near the more central city of San Jose, which offered its own unique flavor and some fun (but occasionally grueling) hikes featuring sweeping views of the region.

Thrifty Tip: If your roundtrip ticket is from either Liberia or San Jose but you want to hop around, take the 45-minute Sansa Airlines flight between these two cities. The short, domestic route flies low, offering incredible views of the Costa Rican countryside, weather permitting.

If a Costa Rican adventure tickles your fancy, but seems out of reach, we promise it isn't! Check out just a small sampling of cities featured in our latest Costa Rica deal.

Costa Rica COVID-19 Update and Entry Restrictions
Costa Rica is open to all fully vaccinated travelers with no testing requirements for entry. Unvaccinated travelers, however, must present proof of a medical insurance policy to cover any potential expenses and quarantines while in Costa Rica.
All visitors must also complete a Costa Rica Health Pass to enter the country within 48 hours of travel. Stay up to date with Costa Rica's latest COVID-19 updates here.
Rock-Bottom Fares to Belize
Even closer to the U.S. tucked just south of Mexico is the tropical paradise of Belize.
Thrifty Traveler Premium subscribers from dozens of cities were alerted to sub-$300 fares to the tiny Central American country, including nonstop flights from Atlanta, Denver, Houston, and Miami.

Like Costa Rica, Belize offers both miles of stunning Caribbean Sea coastline and dense rainforest. The Belize Barrier Reef makes the nation a scuba diving and snorkeling mecca.
Off the mainland of Belize are its many cayes, or low-lying islands, that make for great island-hopping opportunities, too.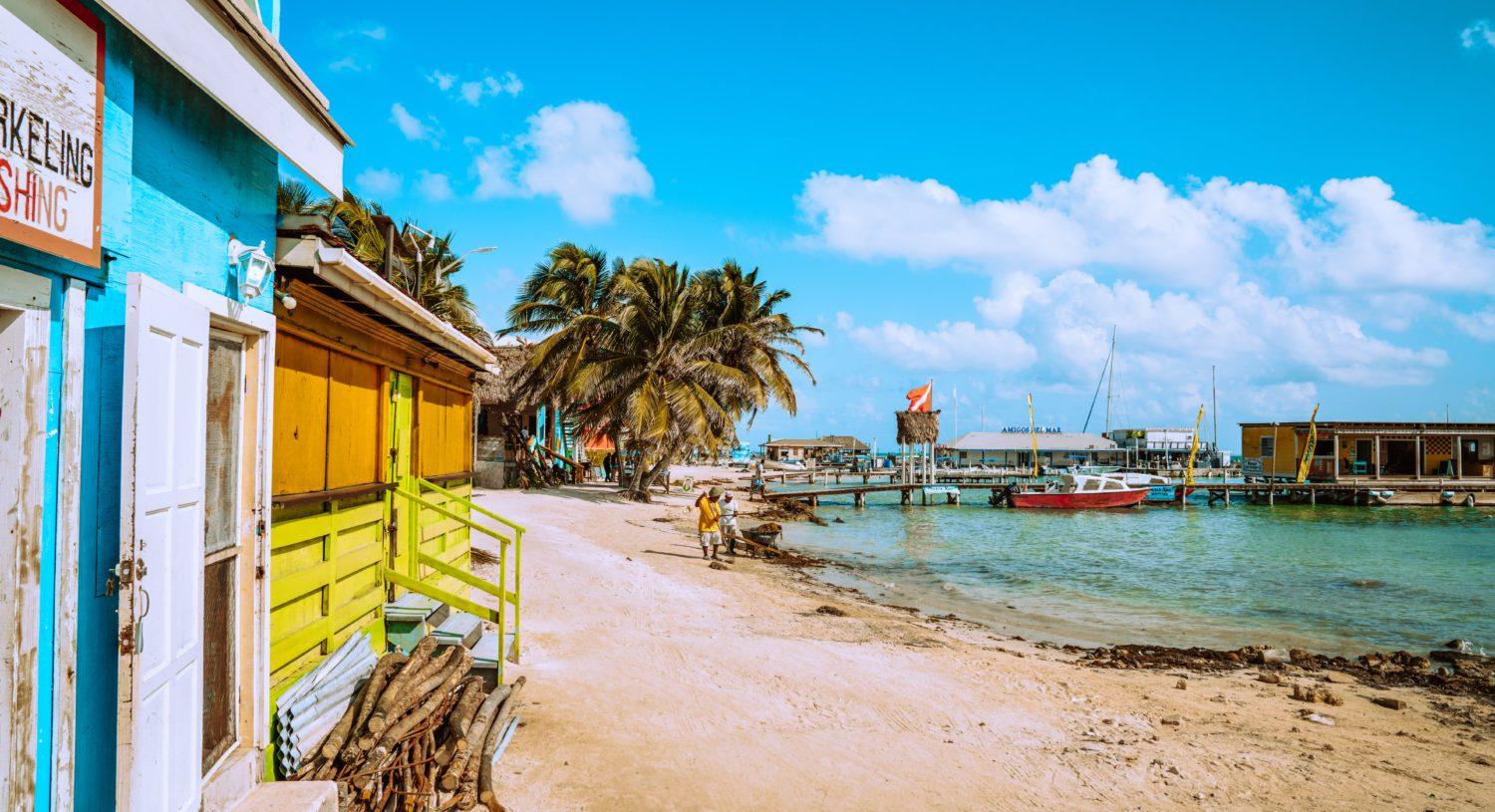 Belize's climate is comfortable all year and its geographic diversity makes it a place that's easy to spend a week exploring. The best part: Premium subscribers can get there for cheap!

From its rainforests to its cayes, Belize can break your winter blues without breaking the bank.
Belize COVID-19 Update and Entry Restrictions
If you're looking to book your flight to Belize, make sure you are booking for at least a few months from now, because the COVID-19 situation in the country is tenuous at the moment.
Currently, the country is enforcing a 9 p.m. curfew and an indoor mask mandate. Restaurants and other establishments are also operating at limited capacity to combat the spread of the virus.
In order to enter the country, visitors must provide a negative COVID-19 test taken within 96 hours of travel – or pay $50 to have one taken at the airport upon arrival. Plus, tourists from other countries are only permitted to stay at state-approved hotels called "Gold Standard" hotels.
Bottom Line
We keep finding low fares to the Central American destinations of Belize and Costa Rica. At these prices, you have no excuse not to cross one or both of these beautiful locales off your bucket list this winter!